Ashley Hewitt - Lead Vocals, Fiddle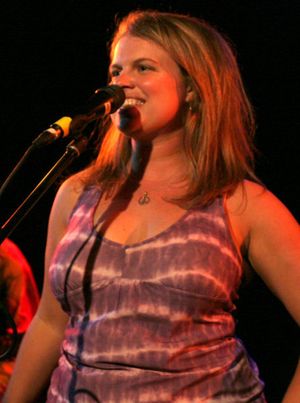 Ashley Hewitt is a dynamic vocalist whose music is centered in country, but with roots that reach deep into musical theater, pop, opera and classical. She has a heartfelt quality to her singing, that she uses to deliver convincing, performances no matter what type of music she is singing, or what type of audience she is performing for.
Ashley spent her first few years in Boston sitting in with any country band that would have her and eventually joined a band fulltime.  During that time Ashley had the opportunity to open for country legends like Lorrie Morgan and Charlie Daniels.  Now out on her own with the Walking The Line Band, Ashley is looking foward to new opportunities.  An accomplished violinist (or fiddle as she calls it when performing country music) since the age of three, Ashley had the honor of being selected for the United States String Ensemble and spent a summer touring Europe with the prestigious group.
Ashley earned her degree in music education. She studied violin under Ann Danis and voice under Rene De La Garza. 
Ultimate Dream Duet? The great Dolly Parton!
Mike Skinner - Lead Vocals, Rhythm Guitar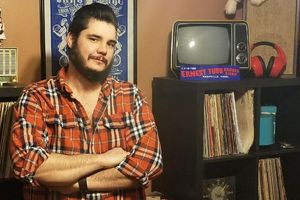 Mike is a singer and guitarist from Medford MA. He has performed everything from top 40 and classic rock, to Motown and 60s soul. Always looking for an opportunity to be on stage, Mike has spent the last decade playing with various bands in the Boston area while also performing solo shows. His favorite artists are Ryan Adams, Tom Waits, Tom Petty and Eric Paslay
Steve Dyon - Lead Guitar, vocals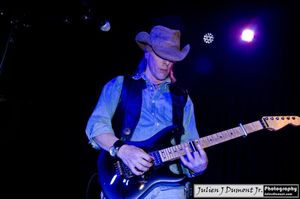 Growing up in a musical home, Stephen Dionne started classroom and private music lessons in the 4th grade. His first band in high school was called Third Stage. In his early 20's, Dionne played in Boston area bands Goldwing and Shout and then went on to play nationally and worked as a Soundstage Studio Tech and Guitarist for Eddie Money, Angel, Chad LaMarsh, members of Boston, and countless local Boston Bands and Benefit Shows.
His original music project, Bigtalkahh, is currently enjoying notoriety on several internet websites, including a #1 ranking on Reverbnation, as well as rotational airplay on hundreds of internet stations such as College Underground Radio, and Music World Radio (5 weeks at #1, with the song In Our Dreams and 3 weeks at #1 with the song Love is Dead).
During 2011, Steve has performed with New England casino act Split Infinity, popular club band Pulse and has joined the Walkin' The Line in November 2012
Sean Patrick Lake - Bass, Vocals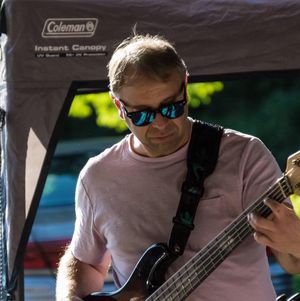 Bio Coming Soon